Speakers Leading Edge 5G Forum
The Leading Edge 5G Forum program is unique - we offer you European insights to 5G cybersecurity covering both the voice of technology vendors and operators, the authorities and white hat hackers. Our speaker list is impressive - come and hear on stage the visionary influencers in 5G cybersecurity. (More bios to be filled in soon)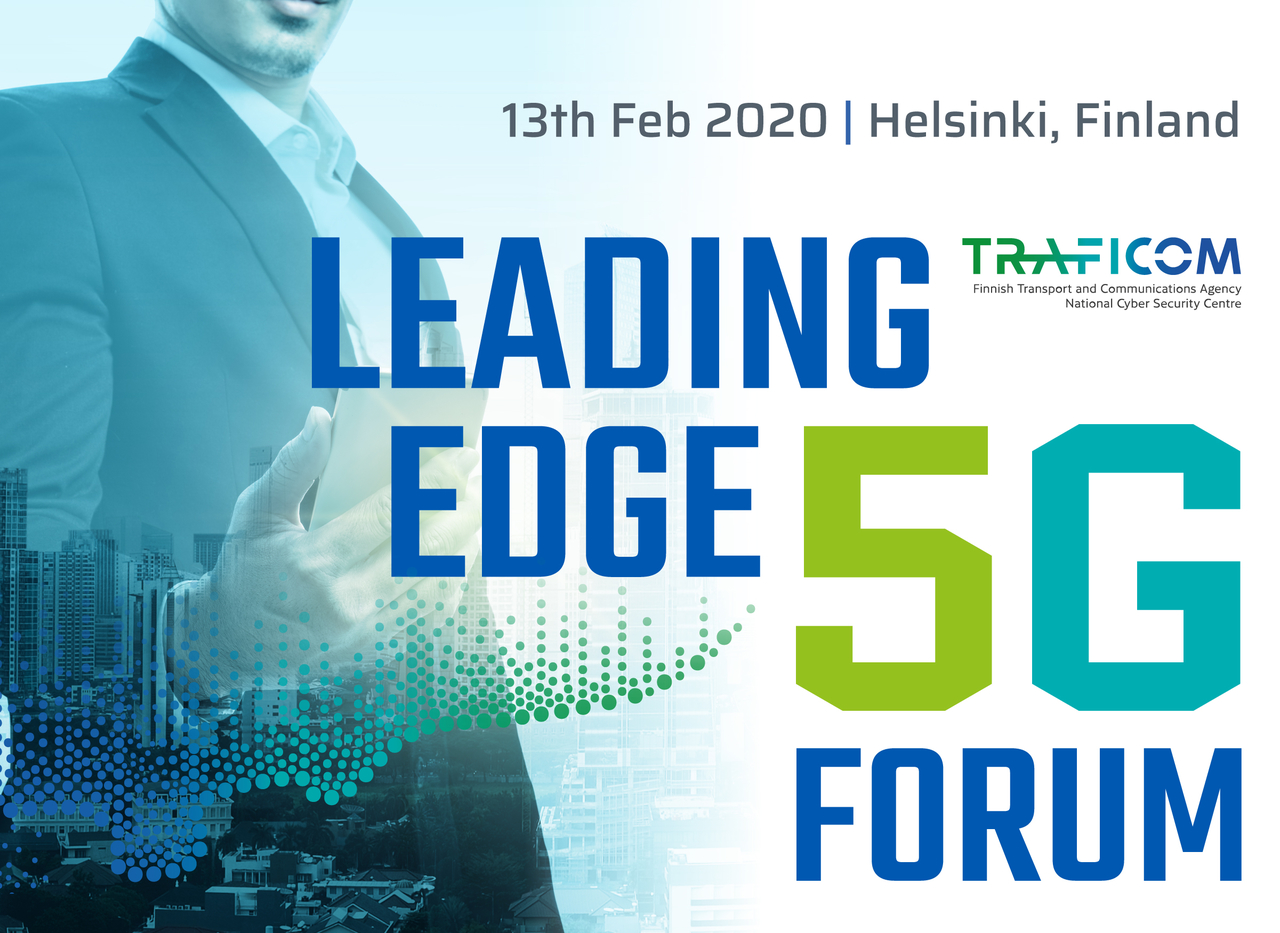 Steve Purser was born in the UK and attended the universities of Bristol and East Anglia where he obtained a BSc. in Chemistry and a PhD in Chemical Physics respectively. He started work in 1985 in the area of software development, subsequently progressing to project management and consultancy roles. From 1993 to 2008, he occupied the role of Chief Information Security Officer for a number of financial institutions. He joined ENISA (External link)in December 2008 and is currently responsible for all operational activities of the Agency.
Steve is currently a member of several Steering Boards and Advisory Committees, including notably the Steering Board of the CERT EU and the Programme Board of the EU Cyber Crime Centre. In the area of standards, he is the ENISA representative on the ISO SC 27 working group. As Head of Core Operations, he regularly represents ENISA in international conferences on information security.
He was a co-founder of the 'Club de Securité des Systèmes Informatiques au Luxembourg' (CLUSSIL) and has frequently published articles in the specialised press. He is also the author of 'A Practical Guide to Managing Information Security' (Artech House, 2004).
Jon France is the Head of Industry Security at the GSMA (External link). He has been with the GSMA since 2008 having held several technical positions and moving into current position in 2018. Jon is responsible for leading the Fraud and Security function within the GSMA reporting to the CTO and working within the board reporting Technology Group.
Loves all things technical and passionate about security as global societal reliance on technology rises, in part driven by the 5G era and strives to ensure that it is resilient & secure and meets operators, consumers and wider ecosystem expectations.
Has 20+ years global experience in Enterprise IT & Security within the Media and Telecom fields, having previously delivered cloud enablement strategies, built online product portfolios, run development teams, run global IT portfolio, and lead incident / crisis management.
Richard Spearman joined Vodafone (External link) as Group Corporate Security Director in March 2015. Richard has responsibility for security across Vodafone's global operations and his role gives him unique insight into the threats, challenges and opportunities posed by developments in technology, public policy, changing legal frameworks, and shifting societal attitudes.
Richard joined Vodafone after twenty-five years in the Foreign and Commonwealth Office and five years working with NGOs. Richard has lived and worked in South Africa, Pakistan, Gambia, Turkey, France and most recently the US.
Chris Gow is Head of EU Public Policy for Cisco's (External link) Government Affairs team, responsible for engagements with the EU institutions in Brussels. He is the global lead on privacy policy and within Europe on security. He joined Cisco in early 2008 and beyond privacy and security, plays an active role on spectrum, cloud and IoT policy.
 Chris is a Member of the Executive Board of DIGITAL EUROPE and the Chair of DIGITAL EUROPE's Privacy and Security Group. DIGITAL EUROPE is the main European industry association for tech manufacturers in Brussels.
 Prior to Cisco, he was responsible for campaign strategies and digital economy policy work at EICTA (now DIGITAL EUROPE). He has been in Brussels since 2003, initially as an Assistant to a Member of the European Parliament, working on internal market and legal affairs issues.
 Chris studied Philosophy, Politics and Economics at Oxford University.
Jakub Boratynski is Head of Unit 'Trust and Security' responsible for cyber security and digital privacy matters within the European Commission in Brussels (Directorate-General Communication Networks, Content and Technology), among others involved in negotiation of Commission proposal for directive on Network and Information Security.
Previously Head of Unit 'Organised Crime and Relations with EMCDDA' at the European Commission (Directorate-General Home Affairs), which has the lead responsibility for the fight against cybercrime, corruption, sexual abuse of children and confiscation of criminal assets. In relation to cybercrime, he was involved in negotiation and drafting of two directives (on cyber-attacks and sexual exploitation of children), establishment of the European Cybercrime Centre (EC3) and drafting of the EU Cyber Security Strategy.
Previously worked on EU relations with Russia (Directorate-General External Relations). Before joining the European Commission, he was a Director at the Stefan Batory Foundation in Warsaw and Policy Officer with the United Nations High Commissioner for Refugees. Graduate of the London School of Economics and the University of Warsaw (international relations, law).  

Mikko Karikytö is the Head of Ericsson Network Security. With his team of the leading security experts in the Ericsson CTO office, their mission is to secure the Ericsson networks in our digital era. With Mikko's background and  extensive experience from security operations like incident response and vulnerability management as well as security assurance he is a true CyberSec leader with an obsession on improving our digital society.
Mika Ylianttila (M. Sc, Dr.Sc, eMBA) is a full-time associate professor (tenure track) at  the  Centre  for  Wireless Communications (CWC), at  the  Faculty  of  Information  Technology and Electrical Engineering (ITEE), University of Oulu, Finland. He leads NSOFT (Network security and softwarization) research group, at CWC Networks and Systems research unit, which studies and develops secure, scalable and resource-efficient techniques for 5G and beyond 5G systems. He is the director of communications engineering doctoral degree program.
Previously he was the director of Center for Internet Excellence (2012-2015), vice director of MediaTeam Oulu research group (2009-2011) and professor (pro tem) in computer science and engineering (2005-2010). He received his doctoral degree on Communications Engineering at the University of Oulu in 2005. He has coauthored more than 170 international peer-reviewed articles. His research interests include edge computing, network security, network virtualization and software-defined networking. He is a Senior Member of IEEE, and Editor in Wireless Networks journal.
Petteri is the Chief Security Officer and VP, HSSE at Nokia. He is responsible for all aspects of security and privacy worldwide for Nokia Corporation. This includes establishing security strategy, information security, product security, business continuity management and other security services across all Nokia businesses.
Petteri joined Nokia in 2000 and has worked as the Head of Health, Safety and Security for Nokia Solutions (NSN), and has had various security management roles at Nokia both domestically and internationally. Prior to Nokia, Petteri worked for industry leading international security guarding and integrator company in various roles. He holds a Master's degree in Security and Risk Management, and is a member in multiple international security associations.
Petteri was born in 1969, is married with two daughters. He lives in Kauniainen, Finland.