Changes to driving licence design
The outward appearance of new driving licences will change slightly as of 1 April 2019. The new driving licence will be more secure. The size and main colour of the licence will remain the same. The change will not have any effect on the process of acquiring a driving licence or the validity of current driving licences.
"The outward appearance of driving licences is changed at set time intervals. We follow developments in areas such as security elements and take new elements into use. Nothing will change, however, in terms of the use of the driving licence", explains Development Manager Pekka Hiltunen. 
"The Finnish driving licence is similar to those of other EU countries and conforms with the EU driving licence legislation. The new driving licence can be used abroad just as the current driving licence can", Hiltunen continues.
Around 330,000 driving licences are issued in Finland every year, and the total number of valid driving licences in Finland is approximately 3.7 million.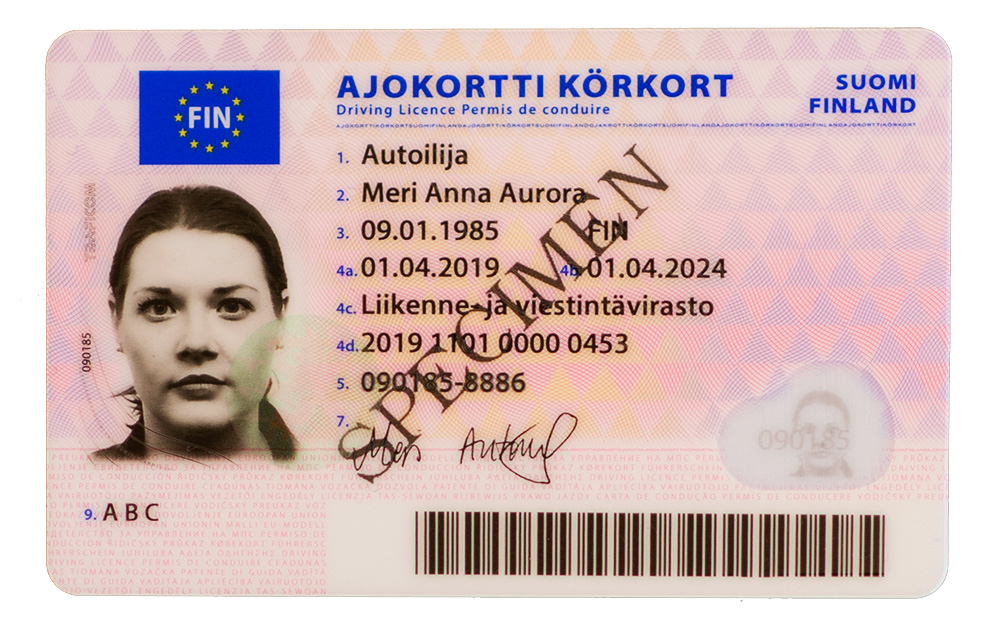 Changes also in design of other licences
At the same time, there will also be changes to the appearance of other licences issued by the Finnish Transport and Communications Agency Traficom. In addition to driving licences, these changes will apply to other traffic licences, such as taxi driver licences and digital tachograph cards, as well as certificates of seafarers, aviation licences and train driving licences. Furthermore, the format of the International Certificate for Operators of Pleasure Craft will change from a paper document to a plastic card.
All licences with the old designs will continue to be valid.
Enquiries:
Development Manager Pekka Hiltunen, tel. +358 29 534 5557, pekka.m.hiltunen(at)traficom.fi