Your TV works today, but does it work tomorrow?
TV broadcasts in Finland are about to migrate to a new DVB-T2 broadcasting technology. This means that if you watch TV over the terrestrial network – like roughly half of all households in Finland – your TV will stop working, unless it has a T2 tuner. Remember to check the TV at your summer cottage, too. Most holiday homes use terrestrial TV network.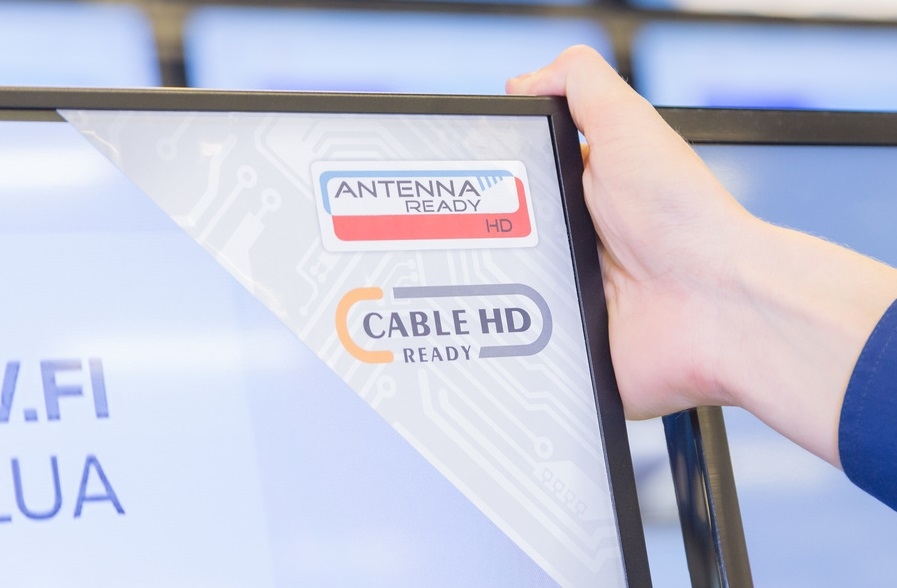 TV viewers will enter a new era of HD broadcasts as Finland starts to use the DVB-T2 broadcasting technology in some years' time. The new broadcasting technology enables HD broadcasting in terrestrial TV network, too, and a higher number of channels with standard (SD) quality. This means that households with terrestrial TV will catch up with cable households, as HD broadcasts have been available over the cable network for a while now. The transition benefits TV viewers in many ways but some viewers may have to buy a new television set or digital set-top box. 
"Viewers will notice a significantly better picture quality after the transition. HD image is clearer and more detailed, and the colours are more vibrant," says Tiina Aaltonen, Development Manager at the Finnish Transport and Communications Agency Traficom. 
Traficom estimates that there are around 400,000 households using terrestrial TV network that do not have a receiver compatible with the new technology. In addition, some households have multiple TV sets and the majority of around 600,000 summer cottages are using terrestrial TV network. 
In practice, there is a T2 tuner in all new television sets sold in Finland at the moment. If you have bought your TV set a few years ago, check whether it is compatible with the T2 technology. 
No set date for transition
"We recommend preparing for the new broadcasting technology well in advance. When digital TV broadcasts begun in 2007, many were surprised that their old TV sets stopped working. If you wait too long, the selection of TV sets in stores may be limited," Aaltonen points out. 
"TV operators decide the schedule of the transition together. They have planned that at least some of the TV channels undergo a six-month to one-year period of parallel broadcasting, which means using the old and the new technology side by side," Aaltonen explains.  
The bigger, the better?
Traditional 32" TV sets are not popular in Finland anymore. People want their TV sets to be bigger and smarter. 
"People want to have all services, like Netflix, Ruutu and Yle Areena, on their TV menu," says Jani Vilo, Category Manager for consumer electronics at SOK. 
Finns do not use television for only receiving broadcasts anymore. When buying a new TV set, they also think about streaming and gaming consoles. Streaming services, like Netflix, and gaming consoles, like Playstation 4, already support the next level of HD technology, that is HDR and 4K. HDR means a wider colour palette on your TV and 4K provides even higher resolution than full HD. Viewers want to enjoy all these different features on a screen that is as large as possible.
"A couple of years ago people wanted 40" to 49" TV sets. Now 50" to 60" screens are the most popular", Vilo says. 
Lauri Kutila, Communications and Event Manager at Verkkokauppa.com, sees that this year, Finnish consumers go for 65" TVs. 
"TVs are getting bigger and bigger each year. However, remember that large TVs may appear to be smaller in stores. Keep this in mind to avoid bad purchases and the hassle of replacing the TV you just bought," Kutila advises. 
Inquiries:
Tiina Aaltonen, Development Manager, the Finnish Transport and Communications Agency Traficom
tiina.aaltonen@traficom.fi or tel. +358 295 390 526
Five top tips for the transition of terrestrial TV network to DVB-T2 and upgrading your TV: What do I have to do? 
1.    Check that there is a T2 tuner in the TV set. Almost all new TV sets sold in Finland at the moment have a T2 tuner. Ask the salesperson to be sure. If you have bought your TV a few years ago, check whether it has a T2 tuner. 
2.    You can see whether your TV is T2 compatible at: https://toimiikotelkkarini.fi/ 
3.    Don't forget holiday homes and summer cottages. Most of them use terrestrial TV network, which means that old TV sets and set-top boxes will not work after the transition.
4.    Don't be late. If you want to buy a new TV, do not wait too long. Stores cannot buy in high volumes, which means that if you are late, you might not get the TV you want.
5.    Really consider if the TV is the right size for your home. The TV may appear to be smaller in the store than at home.