5G mobile communications technology, which enables high-speed broadband connections, is already available in  many localities in Finland. 5G also  provides efficient platform for internet of things, automation and robotisation. 
All sectors of society benefit from 5G – these sectors include industry, transport and logistics, agriculture and forestry, and healthcare. 
New technologies,  such as 5G , are transforming our electronic services environment. 5G technology  can support service solutions in many different business sectors. 5G has many benefits: Reliability, speed and low latency, which play a crucial role in virtual and augmented reality solutions, as well as in industrial and smart electricity grid solutions. Large capacity is important in urban networks, for example, in which the aim is to offer a congestion-free and affordable communications services to a large number of users. Network slicing makes it possible to customise network services for individual use cases. An increasing number of novel 5G functionalities  are becoming available, and IC costs are falling – so now is the time to use 5G to keep up with the competition. 
Benefits of 5G
A tenfold increase in the speed of wireless broadband, 500 Mbps - 1Gbps becomes available for ordinary users.

Internet of Things (IoT): a huge number of IoT devices can be connected to the internet, including affordable sensors with batteries that last for up to 10 years.

Reliability and very low latency enable remote controlling and automation, for instance.

An online service can be tailored for its purpose of use: reliability may outweigh speed.
Finland is a pioneer in 5G technology: it was the first country to deploy 5G, and it is also a front-runner in 5G research and development. Finland has made available the frequency bands 700 MHz, 3,400–3,800 MHz and 26 GHz, which have been identified as key pioneer frequency bands in Europe. 
See presentation on 5G by Jan Engelberg - What is 5G? (External link) (in Finnish)
See more about frequencies and license holders of public mobile networks (External link).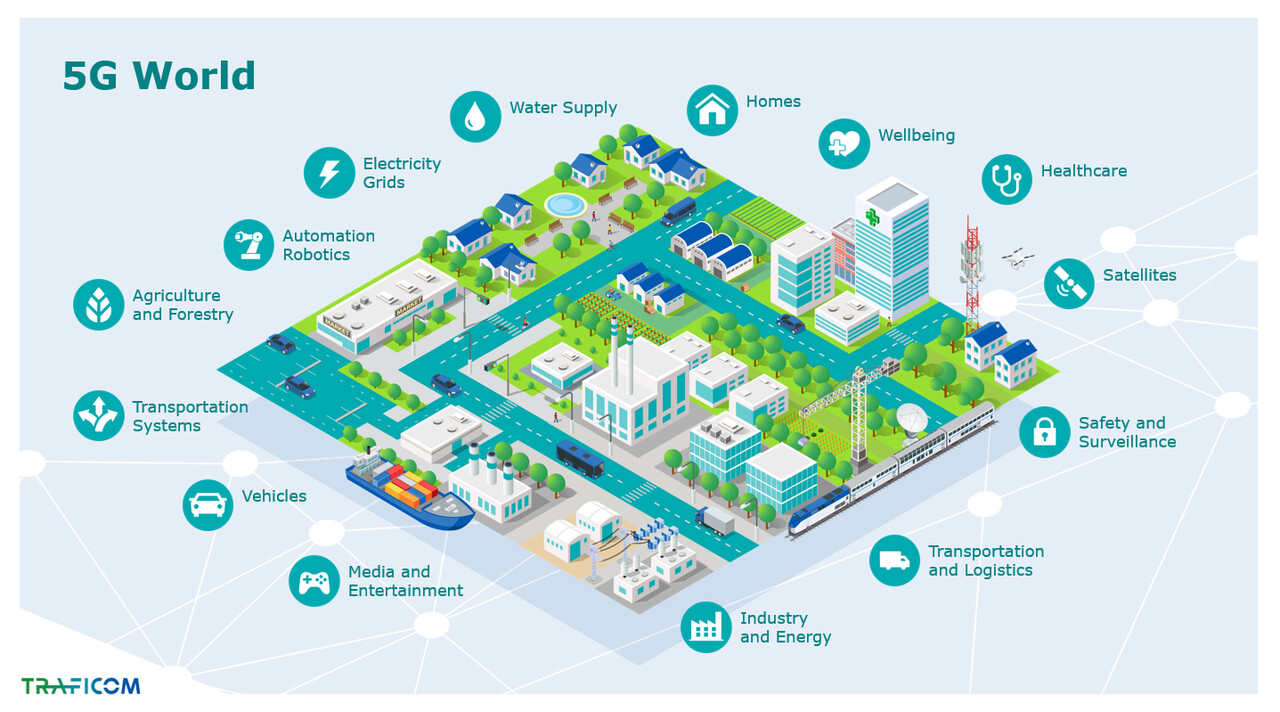 FITech offers free university courses for adult students as well as degree students. All eight Fitech universities, as well as the University of Helsinki, will undertake a million euro funding from the Ministry of Education and Culture, open complimentary continuing education for all Finns related to 5G technology. Read more and join in here (External link).