130 professional white hat hackers from 30 countries hacked 5G technology in Finland
The Finnish Transport and Communications Agency Traficom's National Cyber Security Centre and National Emergency Supply Agency organized a virtual global decision-maker webinar and 5G Cyber Security Hack 2021 on June 18-20, 2021 in collaboration with challenge partners Cisco, Ericsson, Nokia, PwC Finland and Aalto University. The goal of the event was to develop and ensure the operations and cyber security of 5G networks and 5G-enabled services.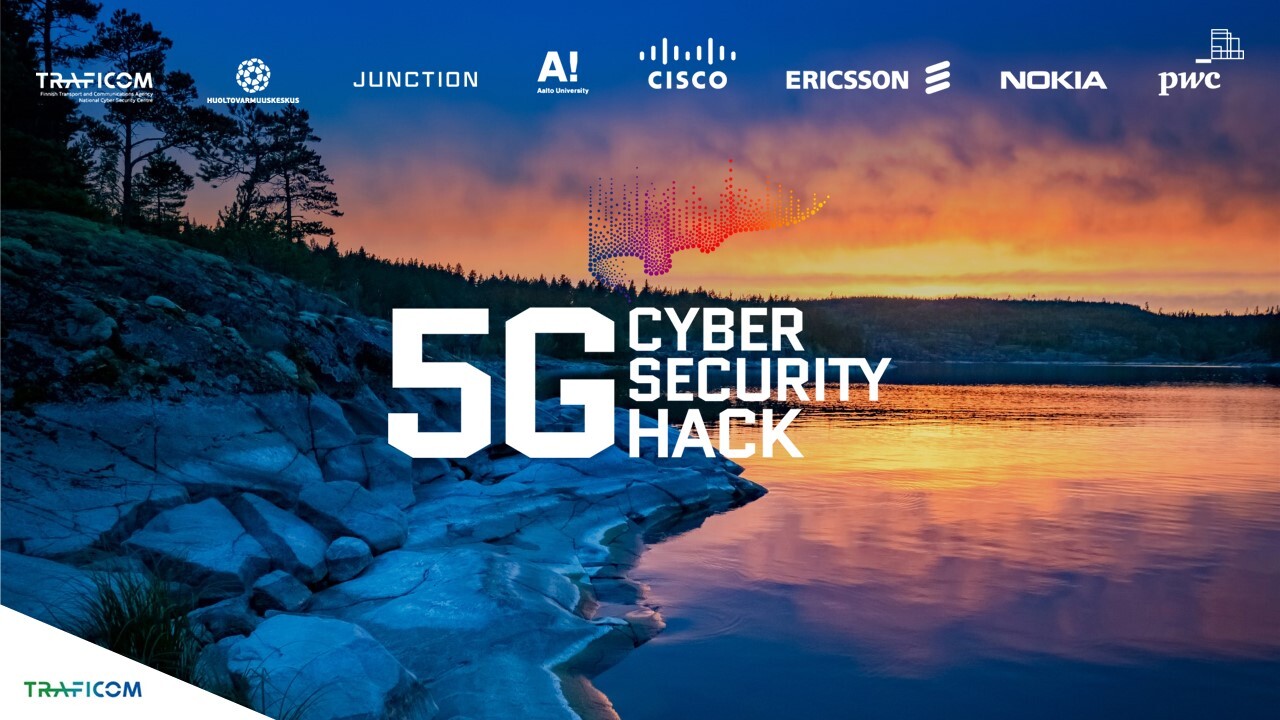 The goal of the decision-maker webinar and hackathon was to develop and ensure the operations and cyber security of 5G networks and 5G-enabled services as well as to enhance the expertise and capabilities of all parties. The global virtual hackathon attracted 130 top-level cyber security experts, from 30 different countries. 
These white hat hackers did hands-on testing of 5G networks and equipment during the weekend. Based on the findings, the vendors can improve their products and systems and take the information to 5G standardization to improve the cyber security of the technology.
The hackathon was organized by Traficom's National Cyber Security Centre Finland and the Finnish National Emergency Supply Agency. It combined some of the world´s leading cyber security professionals worldwide as well as leading edge 5G technologies. The challenge partners were Cisco, Ericsson and Nokia, Aalto University, PwC Finland and Traficom's National Cyber Security Centre Finland. 
Finland is an innovative hub for collaboration around 5G and cybersecurity
5G is a fundamental building block of future society. Technological revolutions shape the world around us, and the future digital society is built on trust and cyber security. Deploying new technologies will yield in new business based on innovation and in new services. Safety of communication networks is also critical to the emergency supply of digital society. 
Finland's way of close and agile cooperation among the public sector, enterprises, research institutes, universities and organizations is unique – this cooperation enables us to develop cyber security efficiently. In the hackathon, we tested 5G-based services that will be in use in the near future.
"Finland is a leading 5G country. In the hack, we get insights into the kinds of attacks we can expect and can take this into consideration in decisions on how to regulate 5G operators and networks in Finland. We want to ensure a smooth transition to the future digital society by building bridges between 5G vendors, academia, consultancy and the hacker community. All of these are critical parts of safeguarding our networks and making the digital society safe and secure," says Traficom's Director-General Kirsi Karlamaa.

"The hack is a vehicle to build networks, stay in the front edge of new technology and to gain hands-on knowledge of the technology and its risks. We want to stay on top of the emerging technology and study how it links to real-world applications, and what risks we must prepare for."
Cyber security must be always on
Together with challenge partners Cisco, Ericsson, Nokia and PwC & Aalto University, the 5G Cyber Security hack offered four interesting hacking challenges relating to 5G technology and its use cases. The challenge partners provided their products and solutions to the ethical hacker community for testing. 
"For Cisco, cybersecurity is foundational – it's designed into solutions from the outset. Never bolted on afterwards. Our 5G architecture is no exception, and I am proud to join forces with critical public and private players in the industry for this event to strengthen our cybersecurity posture even further. 5G is a key technology and one that will shape our future – but it must be secure," says Janne Tägtström, Managing Director, Cisco Finland & Baltics.
The findings and observations made in the hack help challenge partners in their product development. The findings may also be utilized in further development of the 5G standard.
"Engaging with the wider security community at the 5G Cyber Security Hack has been a brilliant way for us to continue to adapt our security, something we work on every single day. As a fundamental building block of the digital society, 5G is constantly being evolved to support new emerging use cases. Allowing our leading 5G technology to form the basis of the event is crucial to us in safeguarding networks, improving the security of our already strong 4G. The feedback we get is super valuable - to have some of the world's leading hackers put their skills to the test using our 5G technology is testament to our agile commitment to security and privacy," says Mikko Karikytö, Chief Product Security Officer and Head of Product Security, Ericsson.
Cyber security is a fundamental part of creating new 5G-based services
In addition to high-speed consumer broadband services, 5G technology will be in a critical role in several sectors of the society, such as industry, healthcare and logistics, where it can provide an efficient platform for new digital services and solutions. Therefore, ensuring the cyber security of new technologies is a fundamental part of social and corporate responsibility.
"5G empowers both current and future applications and use-cases - some which will have significant impact on our lives and the functioning of society - and we're thus becoming more reliant on communication networks. New security threats exploit the wider footprint of emerging technologies. Security — from devices to network core — is critical to implementing resilient networks and services. Nokia solutions are built for security, and we are pleased to participate in the 5G Hackathon event. Our security challenge is one of the methods for getting insights into future attack surfaces and to be able to design the defenses of future products accordingly," said Niklas Lindroos, Head of Product Security for Mobile Networks at Nokia.
Collaboration between various actors, such as vendors, cyber security researchers, the hacker community, solution developers and authorities, can bring significant benefits, as the common interest is to build cyber secure future networks and services.
 "PwC develops and supports the utilisation of the 5G network for companies. This 5G event brought together the key players of 5G infrastructure development. In the hackathon Aalto University helped us to demonstrate how services critical to society can succeed only if the 5G networks are secure," states Timo Takalo, Partner, PwC Finland.
5G Cyber Security Hack 2021 winners
Here you can find all challenge winner teams and nationalities.
Jukka-Pekka Juutinen, Director, Information Security Phenomena and Development, National Cyber Security Centre Finland, tel +358 295 390 523, jukka-pekka.juutinen(at)traficom.fi

Sauli Pahlman, Deputy Director-General, National Cyber Security Centre Finland, tel. +358 295 390 577, sauli.pahlman(at)traficom.fi